Dr. Darder is available as a keynote and featured speaker
for U.S. and international public lectures, conferences, dinners, and other events focused on issues of: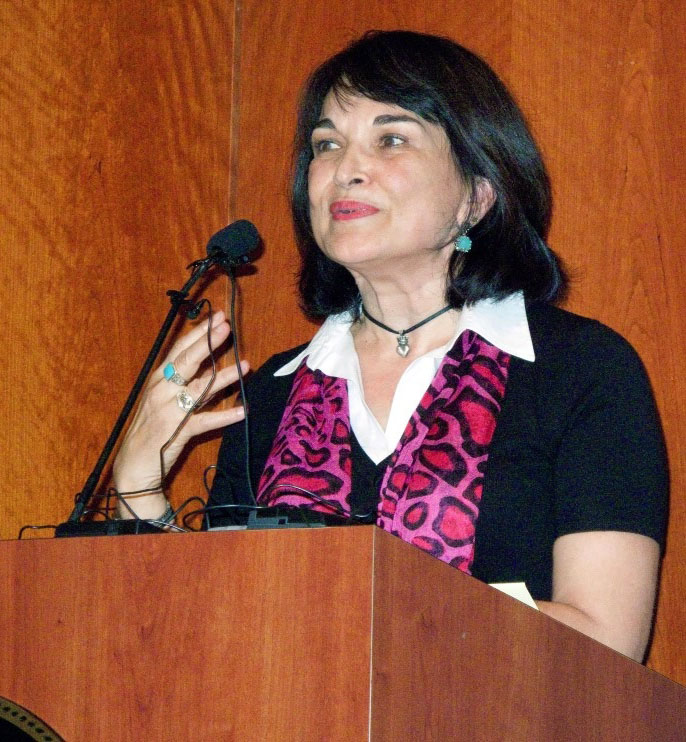 Social Justice
Biculturalism
The Politics of Language
Social Class
Racism
Critical Pedagogy
Latinos and Education
Ethics and Leadership
Presentations provide insights into a variety of questions related to serving disenfranchised communities. Current day examples, linked to theory and practice, are included to provide greater clarity and understanding to broader audiences.
Cost
Honorarium, travel, and accommodations.
Request
To request Dr. Darder for your event please use the Contact page.
Experience
The following is a list of recent national and international presentations.
---
National

International

It's Not Nice to Fool Mother Nature! Eco-Pedagogy and the Pursuit of Social Justice
Event: Keynote for National Association of Multicultural Educators
Location: New Orleans, LA Beyond Aristotle and Darwin: Testing, Inequality and the Brain
Event: Keynote for the Summit for Courageous Conversation
Location: San Francisco, CA Critical Leadership for Social Justice and Community Engagement
Event: Panel for Albuquerque Cultural Conference
Location: Albuquerque, NM Bilingual Education and the Politics of Language
Event: Public lecture for the University of Pennsylvania
Location: Philadelphia, PA The Life of Incarcerated Teen Mothers: Struggling Against the Odds
Event: Public lecture for P.B. & J. Family Services / New Mexico Juvenile Detention Facility
Location: Albuquerque, NM Bilingual/Bicultural Assessment Strategies for Early Childhood Education
Event: Day-long seminar for El Centro de La Raza Jose Marti Child Development Center
Location: Seattle, WA [See more]
Rethinking the Education of Bicultural Students: A Neurophilosophical Approach
Event: Keynote for New Zealand Association for Research in Education (NZARE) Annual Conference
Location: Hamilton, New Zealand Culture Democracy in the Midst of Religious Dissonance
Event: Instituto Español de Educación en Morocco
Location: Rabat, Morocco Indigenous Knowledge and Critical Pedagogy
Event: Panel for Baeza Conference for Critical Dialogue
Location: Baeza, Spain Neoliberal Multiculturalism and the Taming of Borderland Intellectuals
Event: Australian New Zealand Comparative International Education Society (ANZCIES) Annual Conference
Location: University of Canterbury, Christchurch, New Zealand Language and Power: Confronting the Politics of Linguistic Genocide
Event: Keynote for International Symposium on Mother Tongue
Location: Egitim Sen, Ankara, Turkey Critical Multiculturalism and Community Practice
Event: Public lecture for Brimbank Public Library
Location: Melbourne, Australia [See more]
To request Dr. Darder for your event please use the
Contact
page.